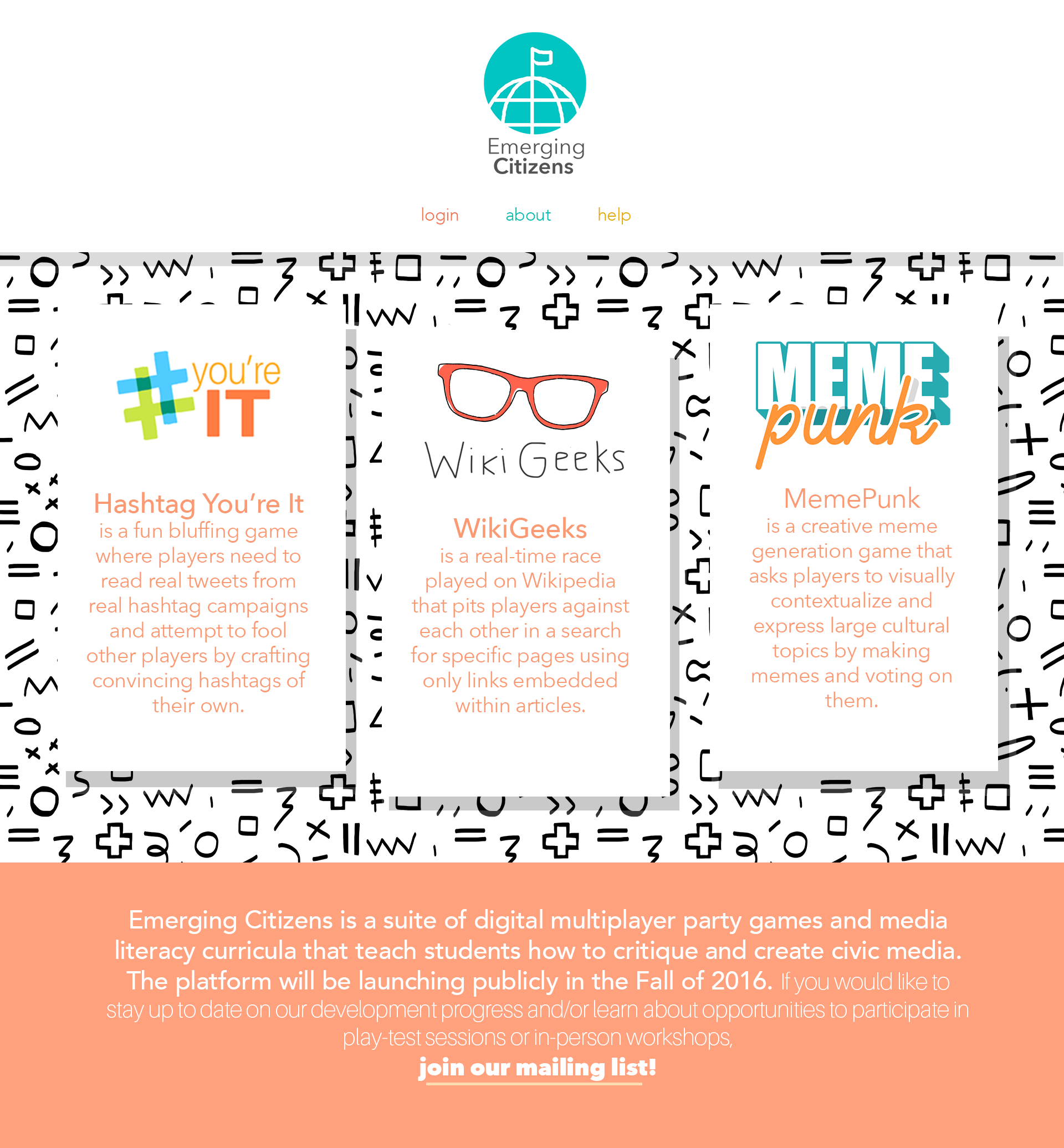 Above: Mockup of the Emerging Citizens landing page. Aesthetically, the suite of Emerging Citizens games had to find some middle ground between playful and academic: while the games need to appeal to middle- and high-schoolers, they also need to look like viable learning tools to the teachers who will implement them.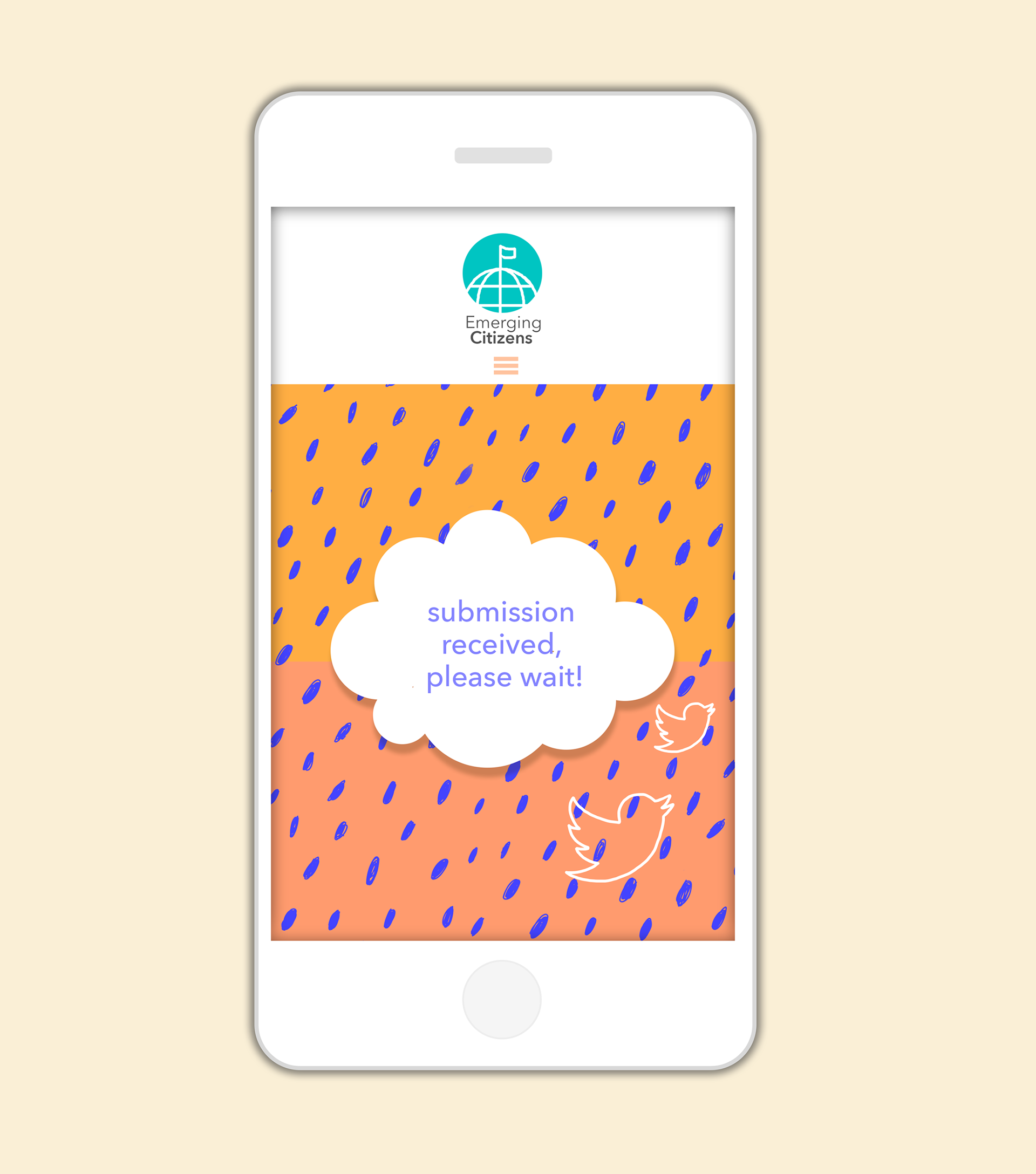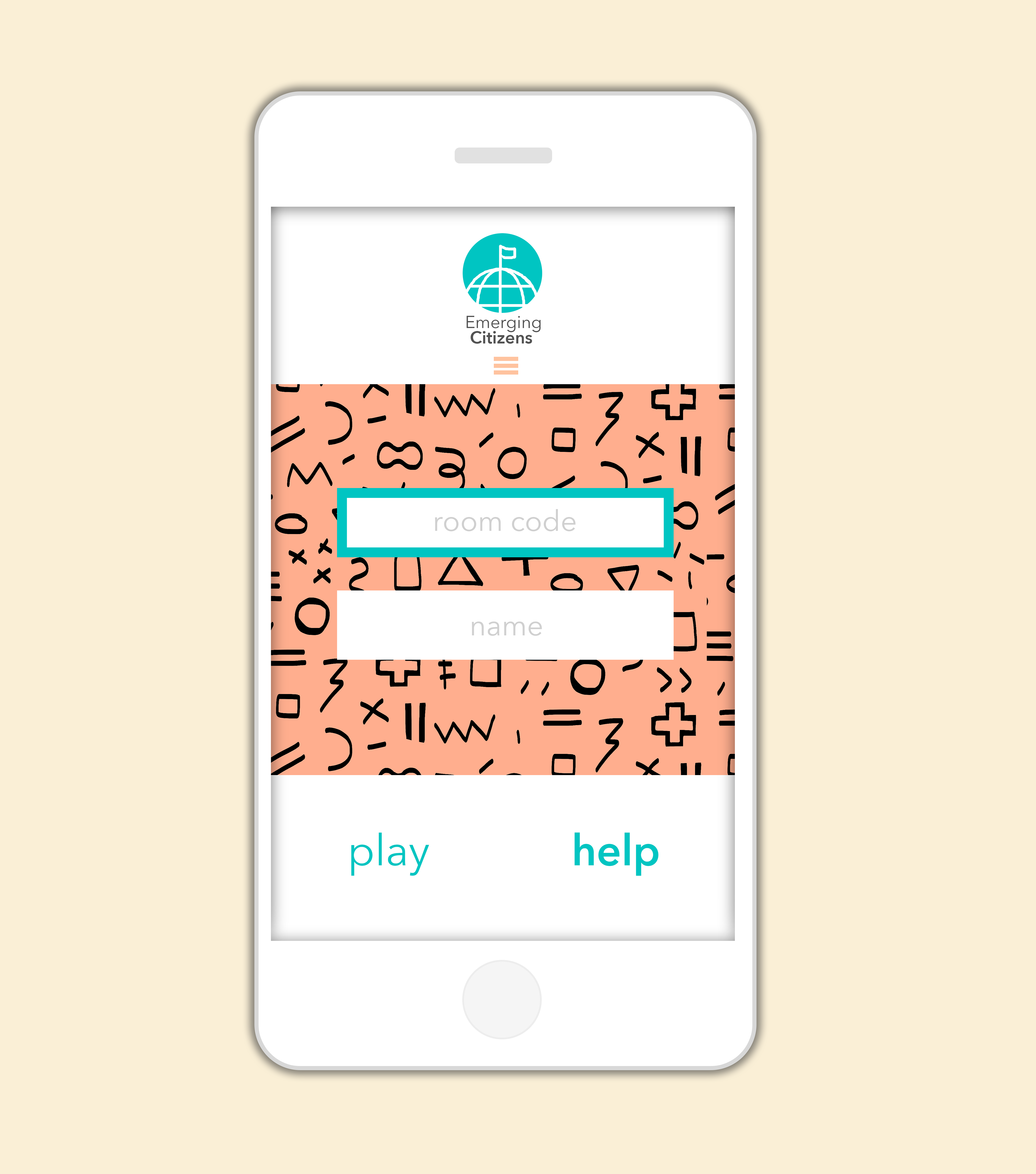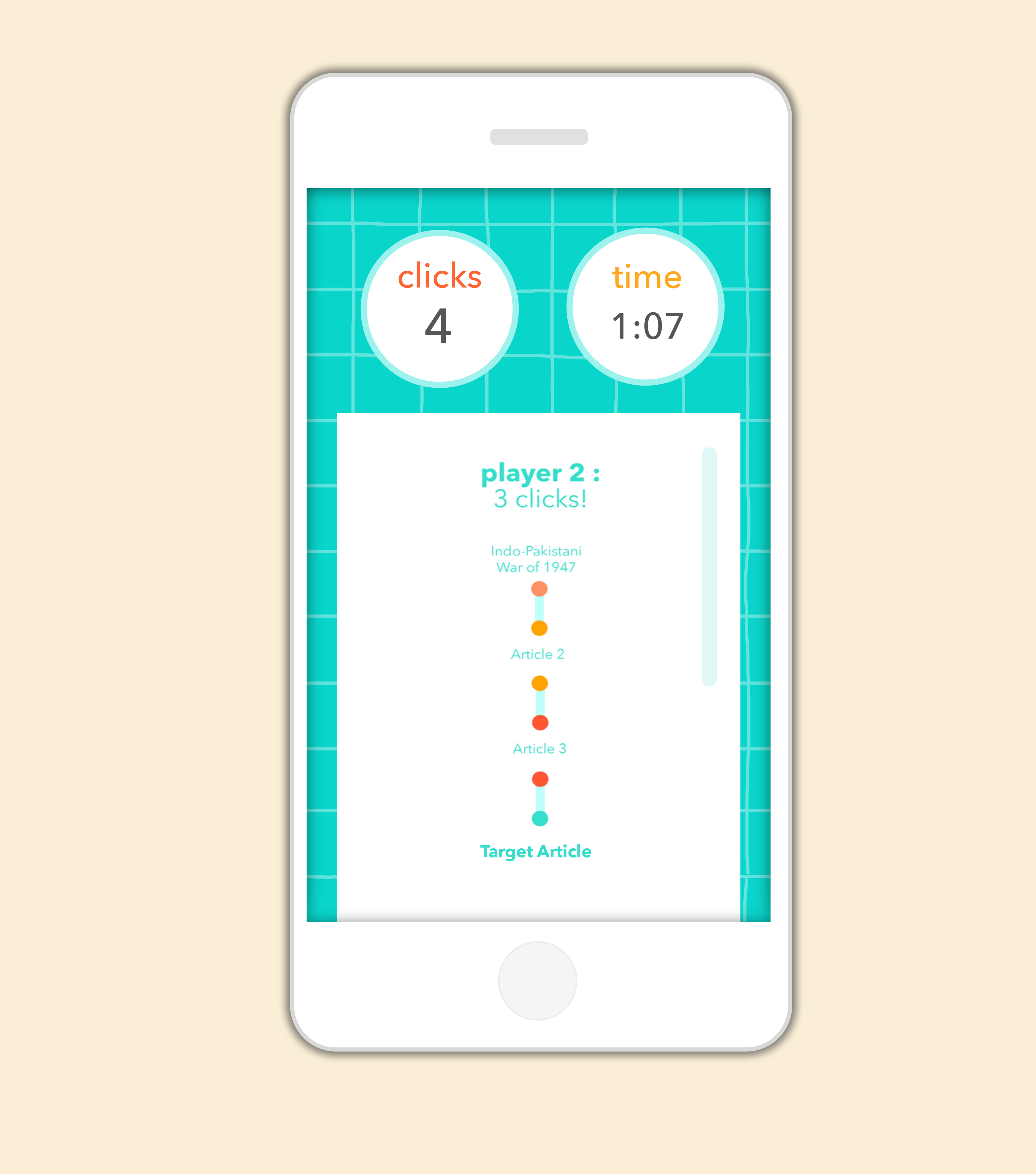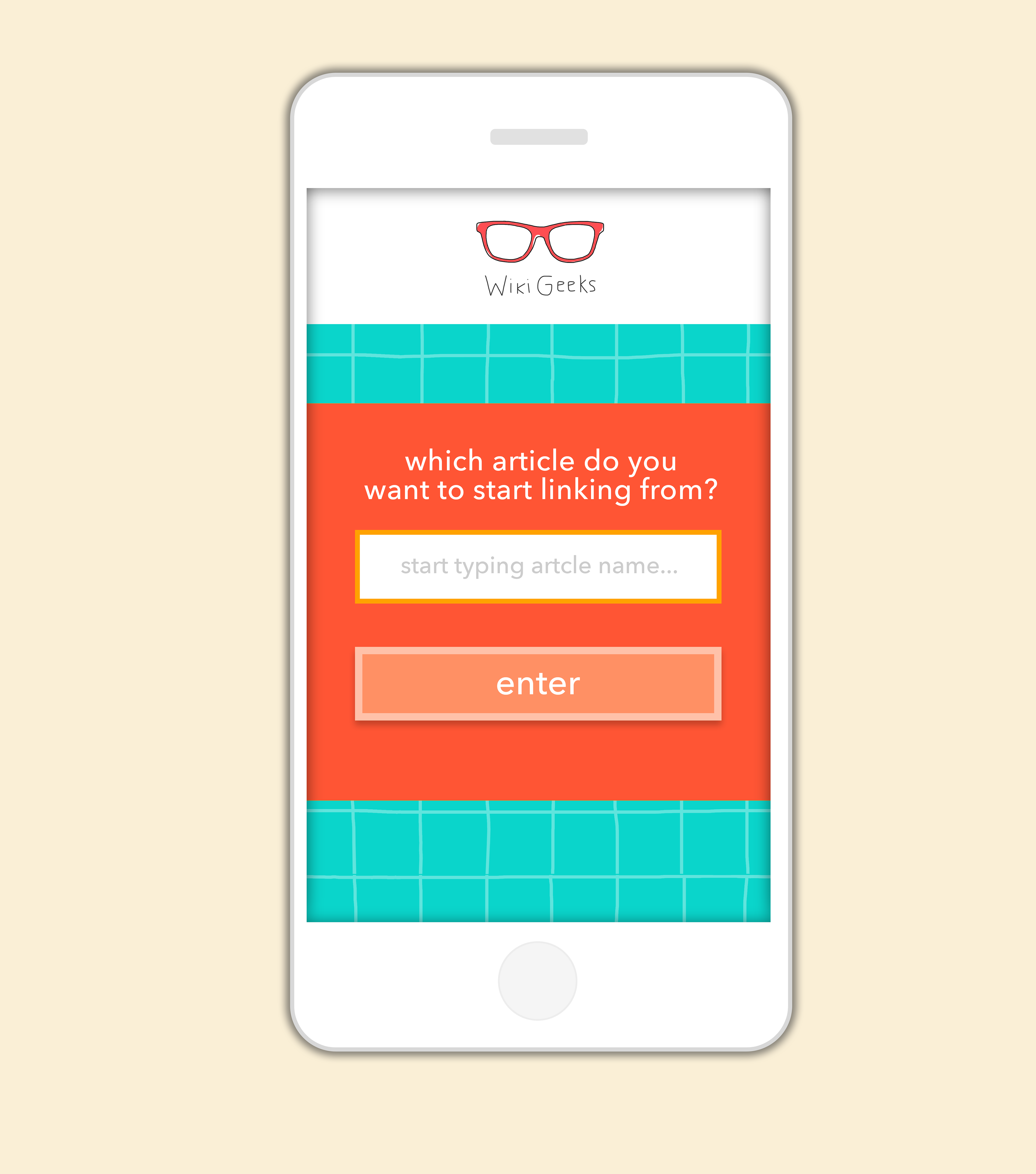 Above: Sample mobile mockups from the web-hosted Emerging Citizens game including entry and play screens from HashTag You're It! and WikiGeeks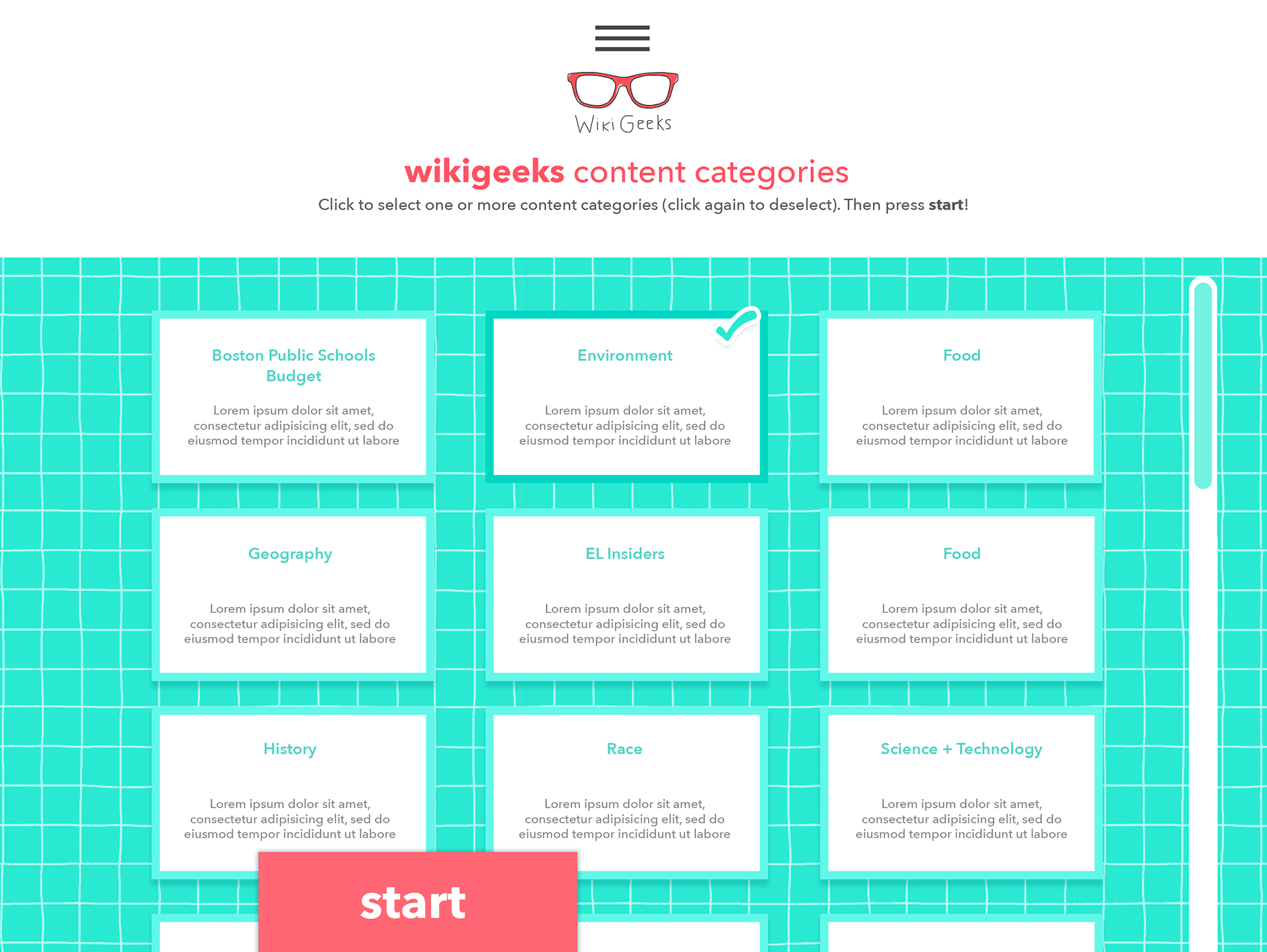 Above: mockup of the desktop content-category selection page for the Wikigeeks game module. Each game has a discrete set of assets including hand-drawn icons and tileable backgrounds.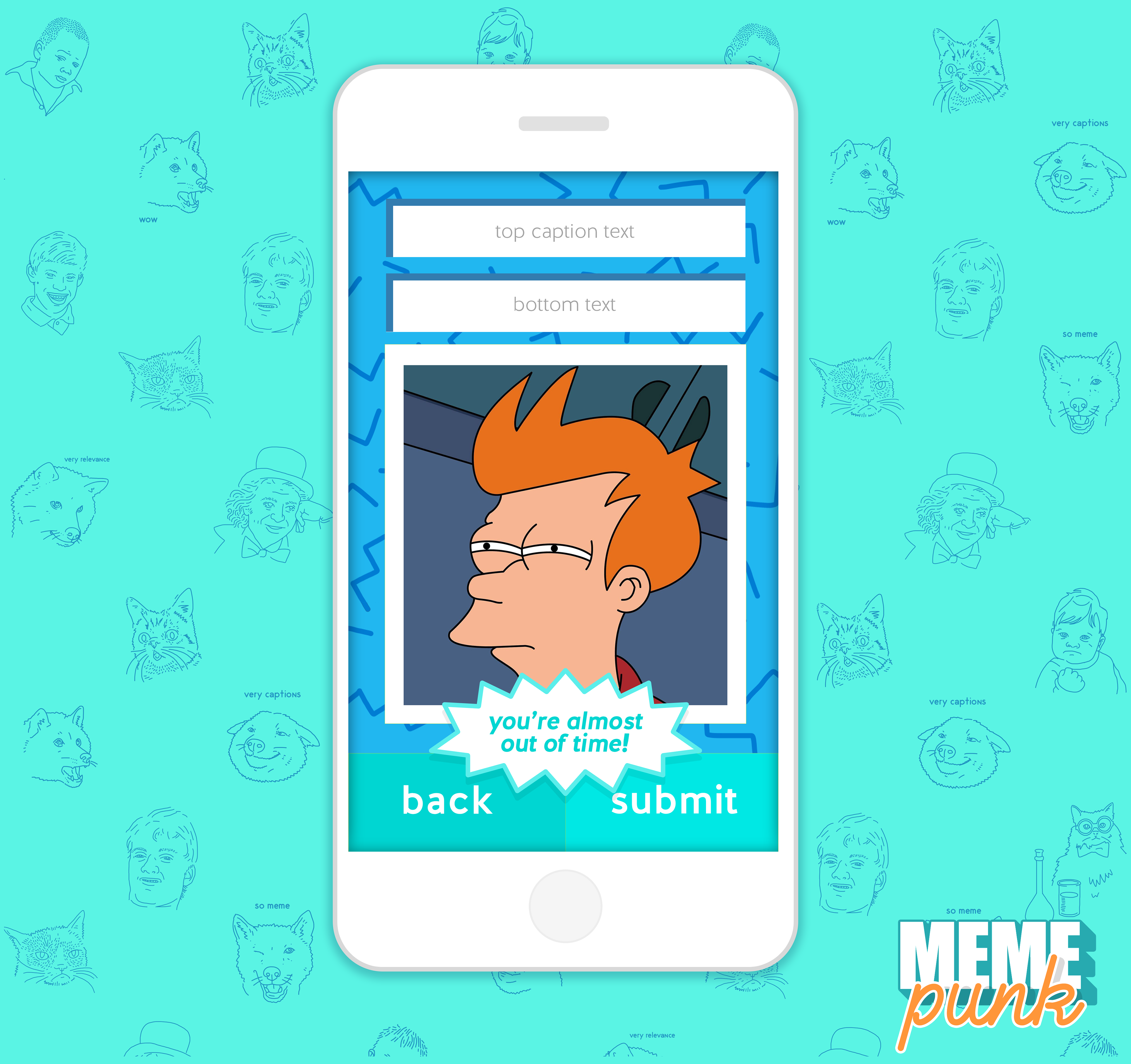 Above: mockup of mobile caption-submission page for the MemePunk game module. In this game, players compete to create the most relevant and entertaining memes based on current events. They choose from a carousel of meme images and then fill in their own text; players vote for the meme that best represents the content category at the end of each round.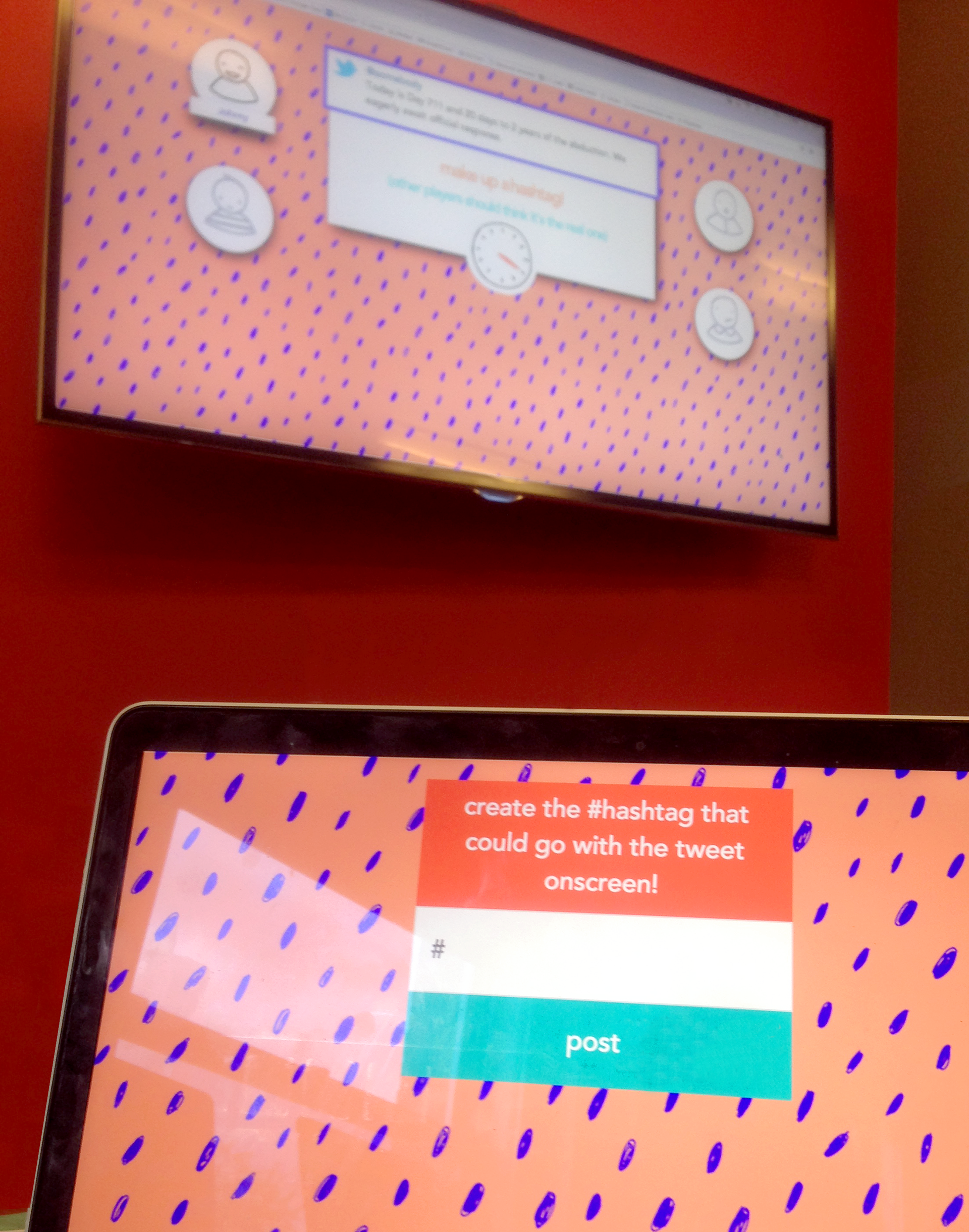 Playtesting

Hashtag You're It

on various devices in the Lab